DVD Spotlight: Sept. 7 - 14
By R. Kurt Osenlund
, film critic and correspondent
As the summer movie season comes to a close and the new crop of fall features rolls in, take a break and catch up with these recommended films on DVD:
MY BLUEBERRY NIGHTS (now available)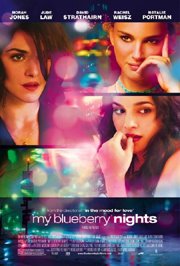 Chinese filmmaker Wong Kar Wai makes his English language debut with this sugary sweet romance, starring songstress Norah Jones, Academy Award nominees Jude Law, Natalie Portman, and David Strathairn, and Academy Award winner Rachel Weisz. The film, about Jones' character's cross-country search for self discovery and true love, is little more than shallow fluff. However, under Wai's artful direction, it pours colors out of the screen and it leaves you feeling as warm as a slice of blueberry pie.
THE FALL (available Sept. 9)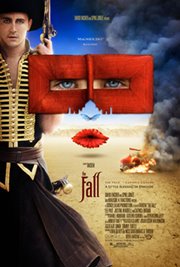 Classic storytelling and dazzling contemporary visuals come together in this new children's fantasy for adults from imaginative filmmaker Tarsem ("The Cell"). A slightly dark fairy tale in the vein of "Pan's Labyrinth," "The Fall" tells of two people, Roy (Lee Pace) and Alexandria (Catinca Untaru), who bond after they both end up in a 1920s Los Angeles hospital. Roy tells Alexandria another story, which sets the stage for a host of locations and indelible images, courtesy of Tarsem's independent and inventive style.
SEX AND THE CITY: THE MOVIE (available Sept. 23)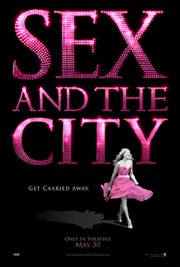 After you gather your gal pals to go see Diane English's catty remake of "The Women," rent this other female friendly blockbuster and have a girls' night in. A bit overly materialistic but still undeniably fun, this cinematic treatment of the hit HBO series keeps the familiar sassiness of Carrie, Samantha, Charlotte, and Miranda fabulously intact. Stir up a cosmo, send the guys out, and settle down with your favorite leading ladies of Manhattan one more time.
IRON MAN (available Sept. 30)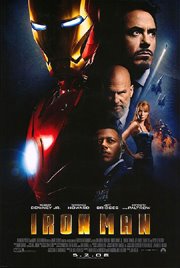 "The Dark Knight" may have ruled the box office this summer, but Jon Favreau's truly awesome take on another beloved comic ushered in a whole season of superhero flicks, with class. As the man behind the metal armor, Robert Downey Jr. rocks, proving he's made one helluva a comeback and regaining his rightful place as one of Hollywood's most sought-after stars. On board with him are Academy Award nominees Jeff Bridges and Terrence Howard and Academy Award winner Gwyneth Paltrow. Smart, slick, and super fun, it's one of the year's best films.