Star to Watch
HUGH JACKMAN
By R. Kurt Osenlund, film critic and correspondent


Hugh Jackman is a busy man. Last month, he was hopping from one red carpet to the next to promote Baz Luhrmann's epic melodrama "Australia," in which he plays a rough-and-tumble outback hero. Between appearances, he squeezed in a photo shoot and cover story for People magazine, which named him the Sexiest Man Alive 2008. And, this month, it was announced that Jackman will be the emcee of the 81st Annual Academy Awards on Sunday, Feb. 22.
A theater vet (he won a Tony in 2004 for his lead role in the musical "The Boy From Oz") and an experienced TV host (he won an Emmy for hosting the Tony Awards in 2005, his third consecutive stab at the gig), Jackman seems an excellent choice to pilot Hollywood's biggest night.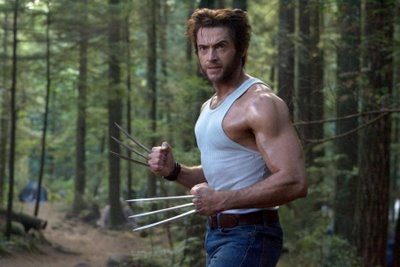 He was also the perfect choice to embody the immortal "X-Men" comic book character, Wolverine, in the three big-budget screen adaptations of the popular series. He reprises the role next year for "X-Men Origins: Wolverine," a prequel of sorts that provides the mysterious hero's back story. And you know he'll be working the red carpet for its premiere, if not hosting the event himself.