DVD Spotlight - Cinema Classics Edition
By R. Kurt Osenlund
,
The Good Life
film critic
For this week's edition of DVD Spotlight, we're turning back the clock and taking a look at some beloved, time-tested silver screen classics. A biting comedy, a bubbly romance and an epic Western, each of these titles has carved a place in Hollywood history, and each is well worth your time.


ALL ABOUT EVE
Dir. Joseph L. Mankiewicz
1950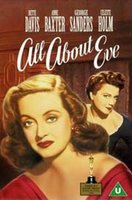 One of my personal favorites, "All About Eve" still feels fresh after over five decades of subsequent screen dramedies. Virtually unmatched in wit and acidic humor, this scathing meditation on Broadway starlets and their fight for fame is as culturally relevant as it is blisteringly funny. Great supporting cast includes Anne Baxter, Celeste Holm and George Sanders, but the indisputable "stahh" is Ms. Bette Davis, who gives her finest performance.



MEET ME IN ST. LOUIS
Dir. Vincente Minnelli
1944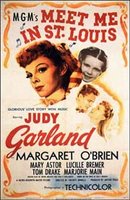 Perfect for summer, this breezy and colorful down-home romance has the joyful uplift of a spirited ferris wheel ride. Leading up to the arrival of the World's Fair in the titular town in 1904, Minnelli's tale of three sisters is like a Jane Austen novel adapted for the American South. Star Judy Garland -- who wed her director -- glows in a truly radiant performance, never more so than when singing "Have Yourself a Merry Little Christmas" in one of the film's most memorable scenes.




STAGECOACH
Dir. John Ford
1939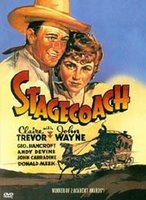 Arguably the best movie to star All-American cowboy John Wayne, John Ford's picturesque Western is a revolutionary title of the genre, featuring inventive action cinematography that was well ahead of its time. The scenario at play -- a handful of diverse characters forced to band together under tight, tumultuous circumstances -- undoubtedly influenced the premises of countless titles that followed, from Hitchcock's "Lifeboat" to "Speed." Shot under the blazing sun along the Arizona-Utah border, it's another warm-weather-appropriate flick.