Star to Watch
KELLAN LUTZ
By R. Kurt Osenlund, The Good Life film critic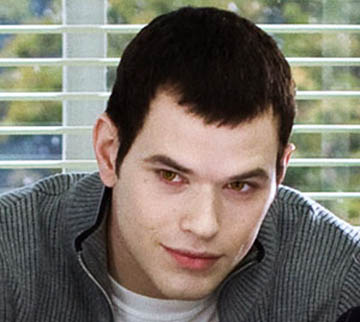 Whether appearing in Calvin Klein's latest underwear ad campaign or starring alongside fellow pretty boys Robert Pattinson and Taylor Lautner in a modest little franchise known as "The Twilight Saga," 25-year-old actor and model Kellan Lutz's star seems to be ascending higher with every passing day. Now, I can't very well speak for the North Dakota native's acting ability (his role in the "Twilight" films is the sidelined vampire-of-few-words Emmett Cullen), but there's no denying the guy's got serious screen presence.
And his presence on screen is only set to gain prominence in the coming year. After making a small name for himself by appearing on such TV shows as "CSI," "Heroes" and the newfangled "90210," and movies like "Stick It," "Accepted" and "Prom Night," Lutz, whose involvement in "Twilight" indisputably opened many doors, will be appearing in the remake of "A Nightmare on Elm Street," "Warrior" with Cary Elwes and "Twilight" co-star Ashley Greene, "Love, Wedding, Marriage" with Mandy Moore and "Dawn of War," Tarsem Singh's Greek saga that casts him as sea god Poseidon.
And, of course, Lutz is set to reprise his role of Emmett Cullen in the forthcoming "Twilight" sequels "Eclipse" and "Breaking Dawn," the latter of which will be split into two parts, a la "Harry Potter and the Deathly Hallows." Lutz is reportedly quite close with his "Twilight" cast mates, especially Greene, whom he calls a good friend. Good to know he'll have some arm candy for all the red carpets he's bound to be hitting.
Kellan Lutz and Nikki Reed promoting "New Moon" on "The Today Show":