DVD Spotlight: Feb. 19 - 26
By R. Kurt Osenlund
,
film critic and correspondent
Got a serious case of Oscar fever? After you check out my
Winner Predictions for Sunday's Academy Awards
, take some time to revisit these Best Picture winners from recent years, now on DVD:
NO COUNTRY FOR OLD MEN
(Best Picture, 2007)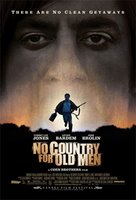 Joel and Ethan Coen's impeccably crafted, often riveting thriller follows Llewelyn Moss (last week's Good Life Blog subject, Josh Brolin) as he evades relentless killer Anton Chigurgh (Oscar-winner Javier Bardem) with a big bag of drug money. The film features no musical soundtrack, but it's so involving, most viewers don't even notice.

THE DEPARTED
(Best Picture, 2006)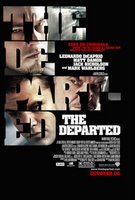 The film that finally got Martin Scorsese an Oscar for directing, "The Departed" is as good as cop-and-crook action movies get. Edited with slick fury and starring a handful of Hollywood's best (DiCaprio, Nicholson, Damon, Wahlberg), this savvy remake of Hong Kong's "Infernal Affairs" is a must for any cinephile.






THE LORD OF THE RINGS:
THE RETURN OF THE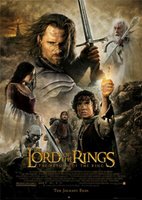 KING
(Best Picture, 2003)
Perhaps the most visually spectacular motion picture ever made, this triumphant final chapter of Peter Jackson's enormously ambitious adaption of J.R.R. Tolien's classic fantasy trilogy redefined the film epic. It won 11 Oscars, including Best Picture, a clean-sweep that many believe was the Academy's way of rewarding all three remarkable movies.