DVD Spotlight: Sept. 24 - Sept. 30
By R. Kurt Osenlund
,
The Good Life
film critic
As I was discussing with a colleague just yesterday, newer doesn't necessarily mean better, and this is especially true in the world of cinema. However, within this blog, and within the "DVD Spotlight" feature, specifically, I do try to keep readers abreast of the latest films that are available to them on video. But finding worthwhile titles can be a bit of a challenge.
The words "NEW RELEASE" certainly look flashy above the Blockbuster rack -- until you pick up "Ghosts of Girlfriends Past," take it home, watch it, and then get that icky feeling of renter's remorse. "Ghosts of Girlfriends Past" was released on DVD this week; however, you surely won't find it recommended in this post. What you will find are some healthy, thought-provoking alternatives that qualify as both new and worthwhile... and I promise they won't leave you feeling icky.

LYMELIFE
Dir. Derick Martini
Starring Kieran Culkin, Alec Baldwin and Cynthia Nixon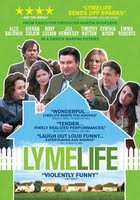 In the vein of "American Beauty," this domestic dramedy about seedy truths simmering beneath the surface has the type of sly power that can make you wary of your neighbors. Set in a Long Island suburb in the 1970s, it combines familial angst with the paranoia of a Lyme disease outbreak, which may or may not explain some characters' strange behavior. The movie boasts period production design that oozes with authenticity, as well as fine performances from Culkin, his brother Rory, Timothy Hutton, and especially Julia Roberts' niece, Emma Roberts.
STATE OF PLAY
Dir. Kevin MacDonald
Starring Russel Crowe, Helen Mirren, Ben Affleck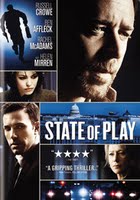 Adapted from the highly-celebrated BBC miniseries, this involved, star-studded journalistic thriller contains too many layers and twists, but its affectionate nod to the newspaper biz is an interesting and enduring strength. Crowe plays an old school reporter put on the case of a congressman's murdered girlfriend, and he's teamed up with Rachel McAdams' plucky, new school blogger. The movie is perhaps the first since the economic downturn to pointedly address the changing state of news media. A subplot involving the reporter and the congressman's wife is nicely and delicately underplayed by Crowe and co-star Robin Wright Penn.

THE GIRLFRIEND EXPERIENCE

Dir. Steven Soderbergh
Starring Sasha Grey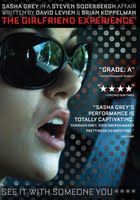 Soderbergh's "The Informant!" is currently playing in theaters, but movie buffs shouldn't forget about the other title that the Oscar-winning filmmaker released in 2009: this risque' drama about a high-priced Manhattan prostitute (Grey) who offers more than just sex to her clients. A testament to Soderbergh's indefinable nature and continually experimental movie-making practices, "Girlfriend Experience" fascinates and features a surprisingly strong mainstream debut from porn star Grey.