DVD Spotlight: Oct. 15 - Oct. 21
Brief capsules on recently released DVDs worth renting
.
By R. Kurt Osenlund, The Good Life film critic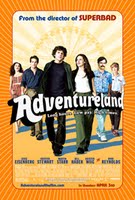 ADVENTURELAND
Dir. Greg Mottola
Starring Jesse Eisenberg, Kristen Stewart, Ryan Reynolds
In this down-to-earth, coming-of-age comedy, Mottola ("Superbad") draws fine performances from a hot, in-demand cast and authentically evokes 1980s adolescence. Set amidst the backdrop of a zany theme park, the film boasts a youthful accuracy and honesty -- as well as a killer soundtrack -- that's inspired well-deserved comparisons to "Dazed and Confused." The down side? It's only mildly funny.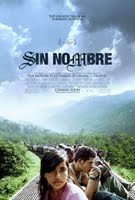 SIN NOMBRE
Dir. Cary Joji Fukunaga

Starring Paulina Gaitan, Diana Garcia
Attempting to flee to America with her father and uncle, a young Latin American girl faces danger and emotional turmoil when she becomes involved with an on-the-run gang member. The story is absorbing and the photography is wonderfully atmospheric, with much of the action taking place on a moving train.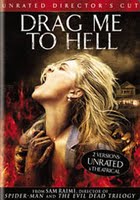 DRAG ME TO HELL
Director Raimi returns to form with this thrill-a-second fun ride, a devilish blend of genuine scares, shocks and laughs. In the tradition of "Scream" and Raimi's own "Evil Dead" trilogy, it's a horror flick that delivers the goods but never takes itself too seriously. Lohman is dead-on as the cursed heroine.