Star to Watch
ANNA KENDRICK
By R. Kurt Osenlund
,
The Good Life
film critic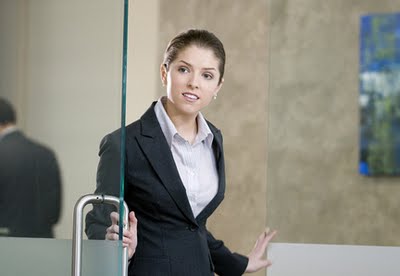 Twenty-four-year-old actress Anna Kendrick made her film debut in the 2003 comedy "Camp," which garnered a miniature cult following, but was largely ignored by the populace. She followed that with a role in the 2007 indie "Rocket Science," which, despite nominations from both Sundance and the Independent Spirit Awards (including a Supporting Actress nom for Kendrick), also failed to find a substantial audience.
Things have since changed for this funny and fiery performer, who appears in two of 2009's most talked-about movies: "The Twilight Saga: New Moon" and "Up in the Air," director Jason Reitman's follow-up to his 2007 hit, "Juno."
In "New Moon," Kendrick portrays lovestruck heroine Bella Swan's (Kristen Stewart) outspoken gal pal, Jessica, providing some much-needed comic relief from the silly blockbuster's syrupy melodrama.
In "Up in the Air" (which, in this reviewer's opinion, may just be the best film of the year), Kendrick breaks through as Natalie, the ambitious, yet naive foil to George Clooney's seasoned corporate axe man. Fully personifying a wonderfully written role (which Reitman wrote specifically for her), Kendrick makes Natalie a highly believable hybrid of maturity, responsibility, immaturity and ignorance -- an apt description of an early twentysomething breaking into the business world.
Practically every scene in Reitman's endlessly witty comedy-drama is a joy, but the ones with Kendrick are especially winning. And speaking of winning, awards buzz indicates that Kendrick will likely earn a deserved Supporting Actress Oscar nomination for her portrayal of Natalie, presumably pinning her against "Precious" standout
Mo'Nique
.
Anna Kendrick talks about her role in "Up in the Air":