DVD Spotlight: April 8 - 15
By R. Kurt Osenlund
,
film critic and correspondent
Looking for something challenging and entertaining? Bored with this spring's less-than-thought-provoking theatrical titles? Curl up on the couch and open your mind with these uncompromising films, now available on DVD.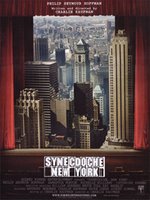 SYNECDOCHE, NEW YORK
Perhaps the most polarizing picture of 2008, this directorial debut from Oscar-winning screenwriter Charlie Kauffman ("Eternal Sunshine of the Spotless Mind") is immensely ambitious in story and look, and requires far more explanation than what I can provide here. The film asks tough existential questions, features a stunning cast of actresses (and Philip Seymour Hoffman), and boggles the senses. It's not for everyone, but it's a wildly unique conundrum for movie buffs.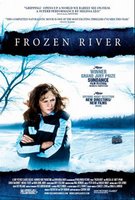 FROZEN RIVER
Academy Award nominee Melissa Leo gets to the heart of a hard-living woman in this truly independent picture from director Courtney Hunt. Though she didn't win the Oscar, Leo did nab and Independent Spirit Award for her portrayal of a financially desperate woman who's all-too-relatable in today's troubling economy.
I'VE LOVED YOU SO LONG
Watch Kristin Scott Thomas floor you in this gritty and intimate drama about a woman recently released from prison and forced to live with her judgmental sister. Scott Thomas won raves for her performance, along with multiple 2008 Best Actress nominations.