Star to Watch
JAMIE FOXX
By R. Kurt Osenlund, film critic and correspondent
When it comes to actors playing real-life entertainers, it's rare we see a performance so accurate and immersive, the line between subject and star is virtually nonexistant. Such spot-on portrayals usually lead to Oscar riches, i.e. Cate Blanchett as Katherine Hepburn in "The Aviator," Marion Cotillard as Edith Piaf in "La Vie En Rose" and, of course, Jamie Foxx as Ray Charles in "Ray." Since his 2004 Best Actor win, Foxx has become a bona-fide megastar, tackling not only the film industry but the music biz as well.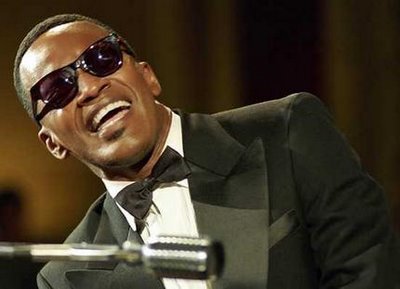 Also Oscar-nominated in 2004 for his work in Michael Mann's "Collateral" opposite Tom Cruise, Foxx has been delivering a steady stream of strong performances throughout the rest of this decade in films like "Jarhead," "Miami Vice" (also directed by Mann), and "Dreamgirls." He's paired that with a lucrative music career, dropping one album, "Unpredictable," shortly after his Academy Award victory and another, "Intuition," this year. He currently has two songs tearing up the radio -- the R&B hit "Just Like Me" and the club anthem "Blame It" -- and he's just getting warmed up.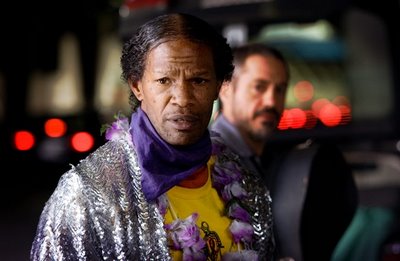 This month, Foxx stars in perhaps his baitiest role since "Ray" as schizophrenic musical genius Nathaniel Ayers in "The Soloist," director Joe Wright's ("Atonement") screen version of L.A. Times journalist Steve Lopez's popular bestseller. Incorporating mental illness, wild eccentricity, instrument playing and particularly odd hair, makeup, and costumes, Nathaniel sounds like an Academy-friendly character to me. And though April (the film opens Friday) isn't exactly known for releasing year-end contenders, Foxx's role in "The Soloist" might just have him knocking on Oscar's door once again.