Star to Watch
By R. Kurt Osenlund
, film critic and correspondent
PENELOPE CRUZ

Ever since she landed a Best Actress Oscar nomination for Pedro Almodovar's sumptuous Spanish-language hit, "Volver," in 2006, Cruz has finally been earning the respect she deserves in Hollywood. Formerly a side player in films like Ted Demme's "Blow" and Cameron Crowe's "Vanilla Sky," the exotic actress is now commanding the screen in passionate pictures that allow her talent, not just her beauty, to shine through.
This year, Cruz is featured in two films, both of which are earning rave reviews, especially for her involvement.

VICKY CRISTINA BARCELONA (now in theaters)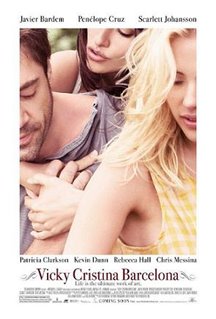 As Javier Bardem's crazed ex-wife, Maria Elena, Cruz steals Woody Allen's new romantic comedy, which also stars Scarlett Johannson, Rebecca Hall (who's also stellar), and Patricia Clarkson. Though she's not introduced until an entire hour has gone by in the movie, once Cruz appears, you can't take your eyes off her. Oscar pundits and critics are already predicting a second career nomination for Cruz's performance, this time in the Supporting Actress category. I second that.

ELEGY (now in theaters)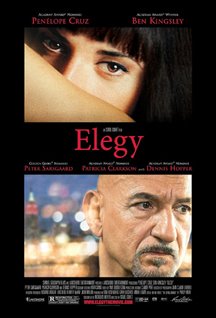 Directed by Isabel Coixet, who impressed audiences last year with her contribution to the collaborative valentine "Paris Je T'aime," "Elegy" is based on Philip Roth's novel "The Dying Animal" and casts Cruz as Consuela Castillo, a young woman who begins a heated relationship with an aged college professor, played by Ben Kingsley. This pair is the centerpiece, dressed with a star-studded supporting cast, including Clarkson (again), Peter Sarsgaard, and Dennis Hopper.