DVD Spotlight - Kids' Krop: Nov. 26 - Dec. 2
By R. Kurt Osenlund
,
film critic and correspondent
The holiday season has arrived and with it comes a fine selection of children's flicks on DVD. After you take the kids to see "Bolt," whip up a batch of Jiffy Pop and treat them - and yourself - to these other animated hits.
WALL-E (now available)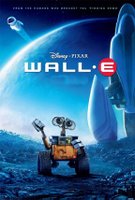 Sure to be the recipient of the 2008 Oscar for Best Animated Feature, Pixar's out-of-this-world triumph about a futuristic, trash-compacting robot isn't just the year's finest family film, it's one of its finest in general. With mind-blowing computer animation and one of the most surprisingly natural love stories in light years, "Wall-E" is not to be missed.
KUNG FU PANDA
(
now available
)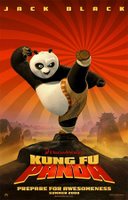 Comedy superstar Jack Black gives what may be his best performance as the voice of an overweight panda bear who unwittingly becomes the hero of his Asian village. Action-packed and beautifully designed, "Panda" is increasingly entertaining escapist fare. Additional voice talents include Lucy Liu, David Cross, Ian McShane, Angelina Jolie, and Dustin Hoffman.
HORTON HEARS A WHO! (available Dec. 9)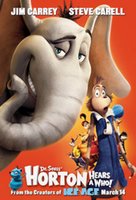 The best screen adaptation yet of a work by the immortal Dr. Seuss, "Horton" abandons the ill-conceived live-action approaches employed in the abominable "Cat in the Hat" and the average "Grinch," and instead renders Seuss' Who-tastic environments via colorful CGI. "Grinch" actor Jim Carrey returns as the voice of Horton the elephant and is supported by a cast that includes Steve Carrell, Seth Rogen, and Carol Burnett.