DVD Spotlight: Jan. 28 - Feb. 3
Brief capsules on new DVDs worth renting.
By R. Kurt Osenlund
,
The Good Life
film critic
MICHAEL JACKSON'S THIS IS IT
While there's not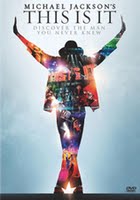 much to write home about in terms of filmmaking craft, this commemorative doc. collage is nevertheless terrific entertainment, celebrating -- and not eulogizing -- the art, moves and enduring genius of arguably the greatest pop star of all time. It's amazing to see just how much Jackson still had it right up until his death, and to marvel at how music truly was his first language.
(Now available)


BRIGHT
STAR
Writer/director J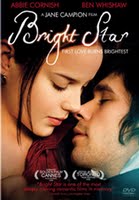 ane Campion translates the work, love and tragically short life of English poet John Keats to the screen, creating her own kind of poetry in the process. Ben Whishaw is beguiling as Keats, and Abbie Cornish is exquisite as Keats's fashionista muse, Fanny Brawne. Named after Keats's famous poem to Fanny, "Bright Star" is one of 2009's best films, and certainly its most beautiful.
(Now available)
COLD SOULS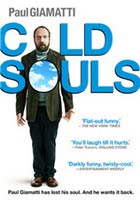 Everyone's favorite everyman schlub actor, Paul Giamatti, plays himself (very well) in this surrealist comedy about a company that offers the ultimate cure for chemical imbalances: soul extraction. Giamatti opts for the procedure, reconsiders, then is forced to hunt down his soul, which ends up in the body of someone else. Though it doesn't always feel wholly original, this slightly tragic, very dry and technically accomplished comedy is a promising debut for filmmaker Sophie Barthes.
(Available Feb. 2)