DVD Spotlight: April 29 - May 6
By R. Kurt Osenlund
,
film critic and correspondent


The swine flu may be keeping folks from crossing over borders, but there's no reason you can't still enjoy a taste of foreign cultures. After you get your shots and stock up on hand sanitizer, sit down with these foreign language favorites to ease your influenza worries.
VOLVER (Spain)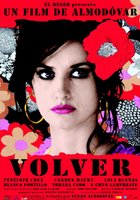 Penelope Cruz received her first Oscar nomination for her sultry leading role in this sumptuous drama from renowned Spanish dream maker Pedro Almodovar. The 2004 film marked the third collaboration between the director and his slinky muse, and it's a great way to prepare for their fourth, "Broken Embraces," coming soon to theaters.





THE BARBARIAN INVASIONS (Canada)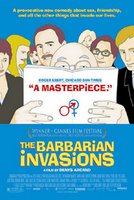 A 2003 Oscar winner for Best Foreign Language Film, this profoundly bittersweet ensemble piece from French director Denys Arcand is a veritable feast for drama lovers. As a dying man surrounded by his quirky friends and family members, Remy Girard is charming and heartbreaking, as are all of the supporting cast members.




CITY OF GOD
(Brazil)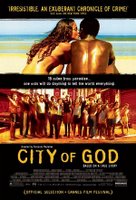 Before there was "Slumdog Millionaire," there was this 2003 stunner that put maverick director Fernando Meirelles ("The Constant Gardener") on the map. Following a young Brazilian photographer who uses art to get out of the violent ghetto, and following bullets as they whiz through the streets of the slums, this gritty masterpiece lingers in the memory.